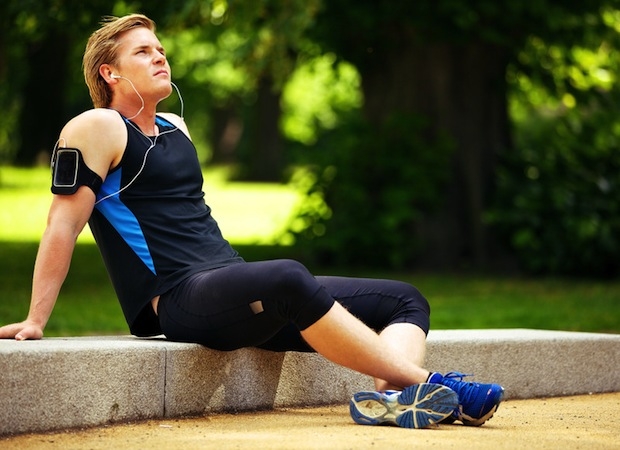 Let's face it. Computers have become our crutch. We spend our days attached to them at work and have our iphones, ipads or other portable devices on had at all times. But how can we not? They have become our daily planners, encyclopedias, entertainment…
And now your phone can even be your personal trainer. There really is an app for everything! There are so many great apps to help you stay on track with your diet, teach you a brand new exercise routine, or just make what your already doing easier and more fun!
Here is a list of our favorites:
Lose It
Cost: Free
For: Diet & Nutrition
Research shows that people have an easier time losing weight and sticking to exercise if they keep a log. LOSE IT makes keeping a food journal and workout log easier than ever! The food library has an extensive list that includes name brands and generic categories. There is even a barcode scanner! Type in your current weight and your goal weight and it will tell you how many calories you can consume in a day in order to achieve your goal. As you log your meals it counts the calories for you and tells you if you go overboard. Add in your daily exercise and it calculates how many calories you burned and how much more you can eat that day.
C25K
Cost: $2.99
For: cardio/running C25K means Couch to 5k.
This app will help make a beginner runner ready to run a 5K in 8 weeks at 3 days a week. It guides you through 30-40-minute sessions; each designed to improve your endurance. Intensity is stepped-up each week and an audio prompter tells you when it's time to run or walk so there's no need for coming up with a routine on your own. All you got to do is listen!
iTreadmill
Cost: $1.99
For: cardio
This app acts like a pedometer and tracks your steps, distance and average speed. What's cool about it is that unlike most pedometers you don't have to clip it to your belt to have it work, iTreadmill works in pockets and purses! The counter automatically pauses when you stop and restarts when you move again.
BeatBurn Treadmill/Outdoor Trainer
Cost: $3.99
For: cardio
This is the most interesting and fun app that I came across. Not only does this app have real voice motivation and creates a program for you with a new challenge everyday, but it analyzes the beat per minute of the music in your playlists and selects the best songs to fit the intensity of your workout. It changes the beat in the flash of an eye, perfectly matching the pace of your feet. They also have BeatBurn Elliptical Trainer.
iFitness
Cost: $1.99
For: muscle gain/workout
More than 230 exercises divided by body regions or muscle group. 100 instructional videos, routines created by fitness experts, workout and weight logs, (that you can email to yourself) stopwatch, timers and more.
iPump & Fitness Builder
Cost: $9.99
For: muscle gain/workout
We know this one is expensive, but we think it's worth it. You can search for workouts by different locations (hotel, home, gym, etc.) AND the body area that you are working on (shoulders, abs, cardio, etc.) iPUMP has thousands of unique exercises with a video for each exercise. Exercises can include weights, kettlebells, bosu, foam rollers and suspension gyms. Also available, iPump Trainer workouts for an extra fee.
EBOOKS
More of a bookworm? There are also plenty of cool fitness ebooks available for your tablet, Kindle or PC.
Fitness Foods
By Amazon Best Selling Author Gloria Elizabeth Livingston. This is a great series of ebooks that offer high protein recipes for specific meals of the day (breakfast, lunch or dinner). These recipes fit into any diet plan and at the fraction of the price (Weightwatchers, Jenny Craig, Nutrisystem).
Astone's Circuit Training Ebooks
Astones's Circuit Training Ebooks are designed by a certified personal trainer to maximize your efficiency using the benefits of circuit training. The Complete Set of Circuit Training Ebooks gives you result based workout routines to help you train with your Astone Fitness products (Human Trainer, Resistance Bands) or just simply concentrate on particular goals with ebooks catered to abs & core, triceps, legs, etc.
Muscle Myths: 50 Health & Fitness Mistakes You Don't Know You're Making (The Lean Muscle Series) [Kindle Edition]
If you've ever felt lost in the sea of contradictory training and diet advice out there and you just want to know once and for all what works and what doesn't when it comes to building muscle and getting ripped, then you need to read this book.
The Jennifer Nicole Lee Fitness Model Diet
JNL'S inspirational weight loss success story has motivated millions worldwide. She is now the world's top fitness model. This ebook will show you her beauty secrets and fail proof workouts as well as fitness model recipes and food plans.
There are 3 main obstacles that people always face when it comes to their health and fitness: time, information and accountability. Having access to some great information and tools at the tip of your fingers can actually get rid of those problems and increase your chances of success with your health and fitness goals. Many of these apps are free and can offer you similar information that a trainer would. All you need is to upload it and focus on what they tell you to. What have you got to lose, except maybe a few pounds?
Resources: www.exercse.about.com , www.cbc.ca, amazon.com