At The Human Trainer, our mission is to take the difficulty out of maintaining a healthy lifestyle by creating innovative products that make staying active fun, easy, quick, and accessible to virtually anyone- anywhere. Whether you are a travelling business person or a stay at home parent, new to fitness or a dedicated workout warrior, or an athlete in training, our functional training tools are made to perform for you anywhere, set up in seconds, and will give you a gym quality, full- body workout in just minutes.
Our Story
Started in 2003, The Human Trainer and Astone Fitness were created by International Certified Trainer and Semi-Pro athlete Darren Shane, who partnered with a friend to enter the portable fitness equipment market. As an athlete and fitness professional, Darren recognized that many of his clients were finding it difficult to keep up with their workouts at home and on their own time and schedule.
With Astone Fitness came the opportunity to fill a need and demand for fitness products that could help people get and stay fit, anywhere. Their flagship product, Ripcords resistance bands, was launched via infomercial in 2004, and Ripcords quickly became the leader in the resistance band category. The success was owed to a commitment to a commercial quality product, its innovative, ergonomic handles, unparalleled warranty and satisfaction guarantee, and value. This reinvention of the versatile resistance band brought a variety of celebrity, military, and fitness professional endorsements.
Building on the success of Ripcords, Astone Fitness expanded its brand in keeping with its motto and commitment to portable training tools and accessible fitness for all. Astone Fitness added complimentary products including the Stretch Buddy stretching aid, Complete Chin-Up doorway mounted chin up bar, and the expansion of the Circuit7 line of cross-training workout DVDs.
In 2010, after multiple years of research and development, Astone Fitness announced the global release of The Human Trainer, the first Dual Anchor Bodyweight Suspension Gym System. Responding to the demand for more versatile functional training tools for exercisers, both for home and professional use, The Human Trainer offers a completely portable, packable, versatile and expandable body-weight leveraged training tool that could accommodate any age, fitness level and training environment.
The Human Trainer is a Dual Anchor bodyweight gym that offers FULL body weight exercises like chin ups, pull ups and dips, and the addition of a variety of handles and accessories to further expand workout options, The Human Trainer and its innovative, patented design and advanced functionality, is now widely recognized as the leading functional fitness product on the market today.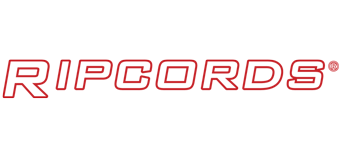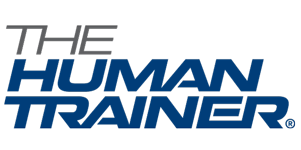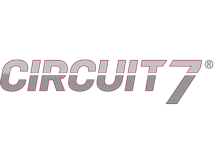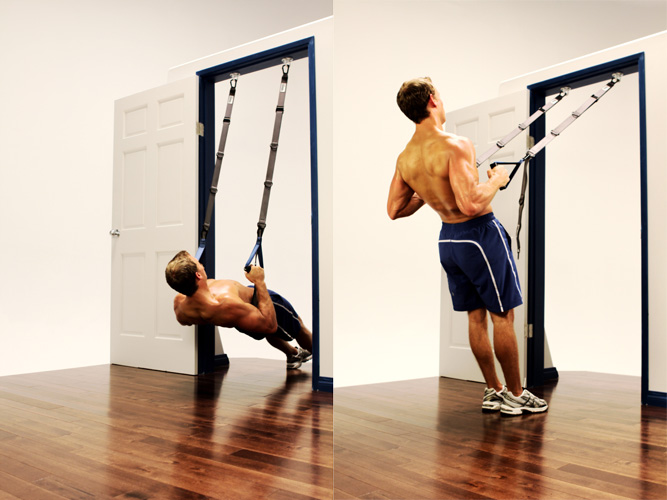 Featured in Oxygen, Inside Fitness, Fitness Business Canada and a variety of fitness publications, The Human Trainer is also used by multiple major league sports organizations, commercial gyms, hundreds of personal trainers and home fitness enthusiasts. We are committed to continually creating innovative products and methods to stay healthy and active. We are here to empower you with all the tools and resources you need to be a stronger, healthier, and more flexible you.

From all of us at The Human Trainer, thanks for helping us make fitness
more fun, more efficient, no matter where you go.
Because Good Health is the Foundation for a GREAT life!
Darren Shane (President, CEO)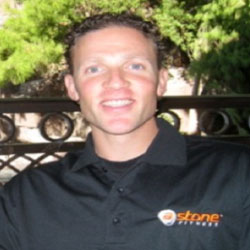 Darren Shane, President, CEO is the co-founder of Astone Fitness and brings his passion for global health and wellness to the vision of the company. Helping to grow the business from the early start-up phase, Darren has been involved in many roles and projects including product sourcing, educational content development, research and development, customer relations, intellectual property and aligning the companies goals with his love for making exercise and fitness fun and accessible for everyone. Darren's business passions are to create the highest quality functional training products and educational modules that have a strong impact and help support the long-term success of the global fitness industry.
Darren was born and raised in Vancouver, B.C. and has a true love for travelling and keeping healthy. He met his wife Masumi while living in Japan in 2003 and then returned back to Canada to start Astone Fitness while also continuing to work in the fitness industry. Darren has been an International Certified Fitness Trainer since 2001 and Yoga Instructor since 2008. When Darren isn't working you can find him running outdoors, playing competitive baseball or travelling and surfing around the world.
Darren's vision of making fitness fun and accessible is one of the key reasons Astone Fitness continues to specialize in portable and quality equipment such as The Human Trainer and Ripcords which are integral parts of his own training routine.
Email: [email protected]
Julie Rogers (Director of Sales)
Julie Rogers, Director of Sales, Marketing and Business Development is the newest member of the Astone Fitness family. With over 25 years experience in international product sales, and applying a strong expertise in data-driven, long-term strategic planning, Julie will be a welcome addition to our focused growth and marketing strategy. Previously with Twist Sport Conditioning as a managing partner/owner, Julie brings her passion for fitness, health and wellness to the team and our customers around the globe along with a strong knowledge and history in B2B and B2C specialty fitness product sales and marketing and background in finance and small business operations.
Julie makes her home in North Vancouver with her 2 teenage daughters, and is an active outdoor enthusiast and committed fitness junkie. In her off-computer hours, Julie loves spending time on the local hiking trails and ski hills and beaches… Sun, Snow and Sand are her 3 favorite activity ingredients! Julie's other passion is contributing to many charitable projects and giving back to the community and global initiatives including the Arthritis Society of Canada, VASS, Homeless on Hastings, a local group of women who offer food and clothing to those on the Downtown Eastside, and Unstoppable, a global project building villages in Africa.
Her motto is "Attitudes are contagious. Make yours worth catching!"
Email: [email protected]
Kevin Hicks (IT Marketing Manager)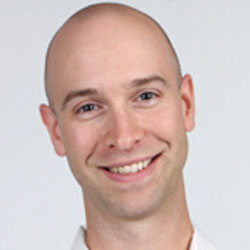 Kevin is an integral part of our IT infrastructure since 2011, and keeps things running smoothly and efficiently both on- line and in house for the team at Astone. Kevin is responsible for website marketing and maintenance and our user interface, to make our customer's experience as easy, efficient and informative as possible.
When I'm not programming or typing away at the computer I enjoy a good workout whether that's playing hockey, golf, tennis or just a brisk run around the block. Astone Fitness products assist me by providing a quick efficient workout. Sometimes a brief workout is all I feel I have time for and sometimes all I need to stay healthy.
Email: [email protected]
Miguel Andrs Prez Pizani (General Manager/ Operations)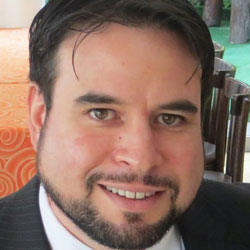 A long time Astone employee, Miguel oversees and manages many key operational aspects of Astone Fitness, alongside Darren, the President. Miguel's key roles are supporting all team members as well as providing creative solutions and ideas to help us make our customer experience top notch, and our inside operations seamless.
In his free time Miguel loves to spend time with his wife and enjoying long walks with their dog, running, playing golf and going for mountain hikes. He enjoys using Ripcords when working at the office and using The Human Trainer while watching TV shows at home.
Email: [email protected]
Linda T. Jerrell (Content Manager and Manufacter Rep.)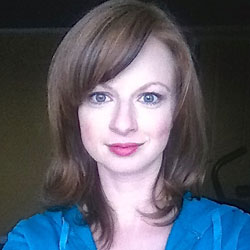 Under the alias of Fitness Dame, Linda writes Astone's copy and blog articles and oversees our social media channels. As a manufacturer rep, she does customer service for our retailers and distributors, and takes care of recruiting Astone Athletes.
Linda's hobbies include acting, and salsa dancing. She is also a self-proclaimed Ripcords junkie:"If I travel, Ripcords are the first thing in the suitcase."
Email:?[email protected]
Monica Pineda (Customer Service and General Support)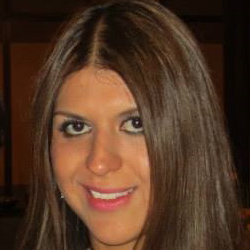 Monica is the backbone of our customer service and support team for all of our sales channels, and prides herself on handling all customer inquires, orders and product related questions in record time, and always to the satisfaction of our customers. Monica also works as admin support for all team members and many internal technical issues with her quick mind and versatile skills.
Her hobbies are working out with her favorite Astone product , The Human Trainer, for Pilates related exercises and sets it up in home and outside in her favorite outdoor beach environment for a peaceful and energizing workout. She also loves yoga and running.
Email: [email protected]
Kate Lee (Graphic Designer)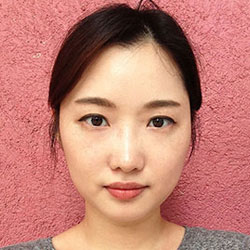 Kate is the graphic designer and visual impact specialist here at Astone Fitness and helps brings all our images of fun and fitness to life. Kate creates all of our amazing packaging, inserts, programs and manuals, DVD covers, and our brochures and banners for our complete line of fitness products. Super fast and super fun, Kate gets things done around here!
In her spare time she enjoys the beauty of nature and Vancouver with a run or a walk at Stanley Park and a quick workout on her Human Trainer in the trails!
Email: [email protected]
Aaron D'Souza (IT Support)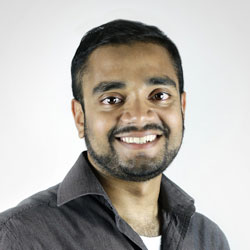 Aaron D'Souza is a web-developer who helps with regular site maintenance and updates for all the different Astone sites. He has been working with Astone since the beginning of 2013 and works out of the office in Richmond.
In his spare time he exercise 3 times a week, knowing fully well that it's not just the mind that impacts the body, but that the body equally impacts the mind. He has also worked-out with Darren Shane to review some of the products that Astone has created.
Email: [email protected]