Instantly transform your door into an expensive multi-thousand dollar cable machine with one of Ripcords Door Anchor Attachments. In seconds with a Ripcords Door Anchor you can set-up your resistance band on the top, middle or bottom of the door to unlock countless strength and sport specific movements to keep you active, fit and strong.
With a Ripcords Door Anchor, you can perform exercises including Tricep Press-downs, Chest Flies, Reverse Flies, Wood Chops and many other full-body movements.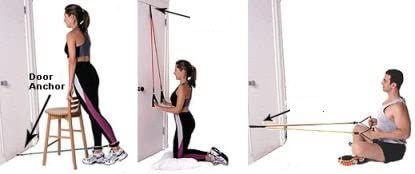 Door Anchor Attachments
All Ripcords products are backed with our Lifetime Replacement Warranty since 2003, and have been heavily tested to ensure you get the best products, warranty and results.
Which Door Anchor is Right For You?
The Ripcords Versatility Anchor is designed to allow all Ripcords resistance bands to be safely set up outdoors on a tree, beam, post or any other sturdy structure as well as a variety of indoor locations. The neoprene anchor materials help to protect the bands to support long-term use and safety. That Versatility Anchor is 3.5 feet long in length and is built with 2 neoprene 8 inch loops on opposite ends to attach multiple bands.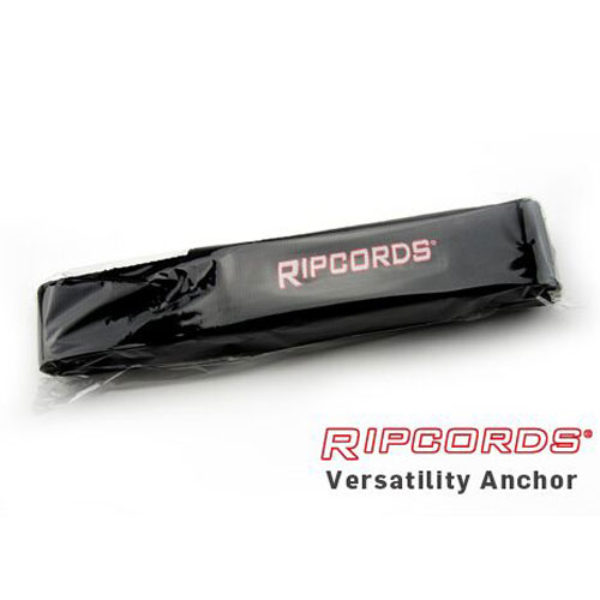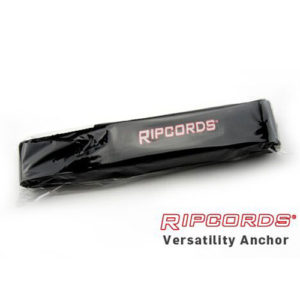 The Ripcords Advanced Door Anchor is designed with our Hockey Puck style end piece for greater strength and durability and has high quality neoprene stitched inside the loop where you place the resistance band to further protect the rubber material. The advanced design can be placed both in the door hinge and under the bottom and top of a door to give you the most effective and versatile exercise band workout.


The Ripcords Standard Door Anchor is designed to be placed inside the hinge of the door with the small commercial grade knob on the opposite side of the door you face while you exercise. You can place the door anchor at any height including the bottom, middle and top of the door to safely get a total body workout.  When finished using the door anchor you can instantly remove from the hinge and the door fully functions.