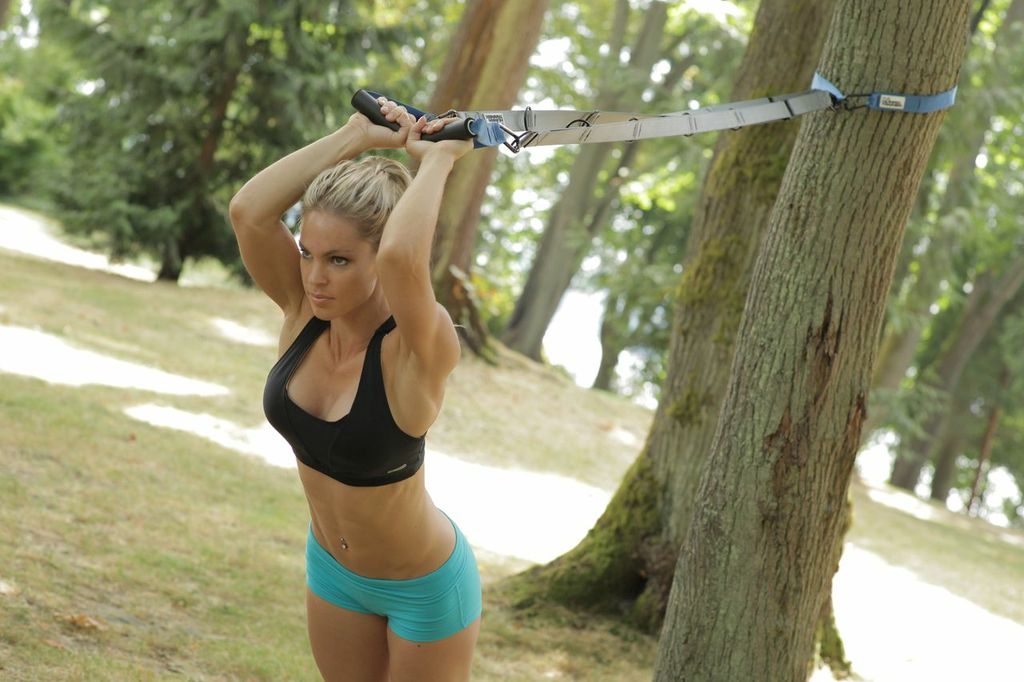 Claire Rae is a fitness trainer, actress, and spokes model and writer/director for a fitness magazine. She entered her first competition in 2003 as a novice Fitness Competitor with the Manitoba Body Builder's Association and placed first in her category. Claire went on to compete with Fame Fitness, winning first place in the Prairie Region, earning her pro card. She also competed in Toronto, Ontario, Hollywood, California and most recently in Calgary, Alberta with the World Bodybuilding & Fitness Federation, where she again came in first place. This time, she earned her title and pro card as Diva Bikini Model and is headed for the Nationals once again.
Claire, what would you say is your greatest accomplishment?
My greatest accomplishment has been placing in the top 5 at WBFF Pro 3 years in a row.
How long have you been using the Human Trainer Suspension Gym?
I started using the Human Trainer 6 months ago. I used it to train before my last show, and I felt and looked the best ever.
What do you like most about the Human Trainer?
I need to stay in shape year round for photo shoots and public appearances, so I like that I can take it anywhere. I took my training to the road this year. I was not hanging out in the gym all summer as I usually would. I decided to train outside in the beautiful Canadian summer weather, so I have used the Human Trainer at the park, the gym, and at home. With the Human Trainer there is really no excuse.
How do you use the Human Trainer?
I am presently using it to train for the World Bikini competition. It helps keep me tight. I also love using it at home, when I need a break from working on the computer and sitting too long. It's great for stretching.
Would you recommend the Human Trainer?
It's a must for an at home workout. It's the most versatile, fun and exciting piece of equipment you can ever have. There's really nothing to consider. It will be the best thing you ever bought.