Transforming your body is one of the most challenging and gratifying things you can do in your life, but just like every other great success, it doesn't come easily. When we set out on the journey of fitness transformation, were often scared that we wont be able to pull it off, that we wont have the willpower or ability to go through with it, but you have to start somewhere. We encourage you not to dwell on how you're going to handle things tomorrow or the day after tomorrow, but rather to focus on how you can help yourself be better today – That is the key to any change; not just when it comes to fitness.
In order to cheer you on, we've gathered several tips on how you can make sure your fitness transformation is a success:
Goal Setting Is a Priority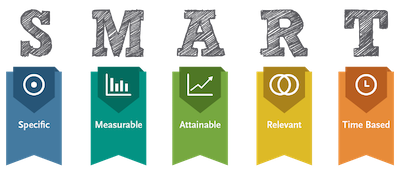 No matter what you do in life, unless you have a clearly defined goal, you wont get far. The same thing goes for your fitness endeavors you need to know exactly what you want and how you're going to get it. Every person that has gone through an amazing fitness transformation can confirm that there was that one moment of clarity in which they realized things cant continue the way they used to, and that was the moment when a goal started forming in their minds. Think about how much weight you want to lose and then think of ways you can achieve it. You also need to set a time-frame in which you intend to achieve your goal, otherwise you will lose the motivation to keep trying when things get though. Write down your goal(s), put them on your fridge, on your bedroom wall, in the bathroom, on all places where you cant avoid seeing them, it will work like a charm for your determination and motivation.
Comfort Zone – Get Out of It
Comfort zone got you to the place where you became deeply unsatisfied with your appearance, but you can be sure that it will not get you out of there. Everything you need to do to achieve your fitness goals will be out of your comfort zone, at least in the beginning, until you develop healthier habits and lifestyle. Don't fear the burn in the workouts or the lack of satisfaction when you eat a salad for lunch instead of something much unhealthier, embrace those feelings, don't fight them, and they will fade away on their own. Right behind the lines of your comfort zone is change and you need to get over that line if you want to see it all happening for your body and mind. Besides, nothing interesting ever happens in the comfort zone anyway.
Eat Well, Dont Starve!
This is a number one misconception of many people striving to lose weight, but don't fall for it you shouldn't starve when you're shedding pounds. While not eating enough will help you lose weight, it will not be sustainable in any way and as soon as you start eating as much as you used to, pounds will just yo-yo back to you. The key to eating well during fitness transformations is to find healthier alternative meals to those carb-filled ones you used to eat, and that will be enough to up your game. Getting rid of sweets and processed foods in any and every form is a great place to start, and if you can work your way up with incorporating fruits, vegetables and fresh produce into your diet, the results will not falter.
Click Here for Tips on How to Wean Off Sugar
Don't Do the Workout Zigzag
One of the most common mistakes all eager fitness novices repeat is to zigzag from one workout to another without keeping a steady exercise regime. We know you want to see amazing results after one week of working out, but that is hardly possible and the sooner you make your peace with it, the better you will feel. For starters, find a workout routine that fits your individual needs, a program that will push your limits, (without taking it too far.) Once you find it, stick to it for a while, see how it makes you feel in your own skin, look for changes after a couple of weeks or even a month and if you do spot them, you're on the right track. Stay focused and get the most out of a program before you move on to something different and maybe more challenging. Once you feel that the exercises start to get easy, that's the time to change exercise or increase weight and/or reps.
Find Gym Buddies
Everything is more fun when you do it in good company, and the same rule applies to your fitness transformation. If you're able to find a partner that wants to go with you on your fitness journey, then everything will be much easier to achieve. It can be your boyfriend or girlfriend, best friend or a colleague from work. The key is for both of you to be equally motivated and to spur each other on when things get rough. You will definitely bond with your gym buddy as your transformations progress and youll have someone to turn to for a pep talk when that burger just looks too scrumptious.
Guest Blogger Bio: Vanessa Davis is a former personal trainer, mother of two and blog writer at www.diet.st. Shes originally from New York, and when she isn't writing she usually spends her free time playing with her children and her dogs.