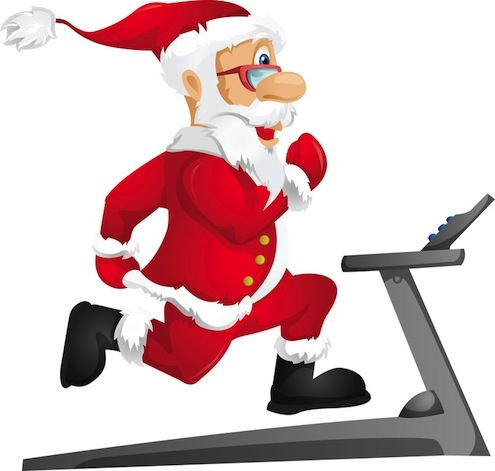 Workout related gifts may not be your first choice to receive or give this Christmas, but if you don't know what to get someone it could be the perfect present! A fitness gift is a great way to introduce a friend or family member into a new fitness activity that they may not have thought of on their own.
Here are some ideas to help you get going
FitDeck: FitDeck is a unique deck of 56 playing cards containing illustrations and instructions describing over 50 different exercises, stretches, and movements.
The Gripmaster For the golf fanatic on your list
A Gym Bag Nice leather, or fabric gym bag never goes to waste!
The Human Trainer Full-body workout equipement you can take with you anywhere.
Yoga Mat For the yoga buff!
Kettlebells Great for ballistic training exercises such as bench throws, jump squats, cleans, snatches, and push presses.
Nintendo Wii Get the couch potatoes and gamers on your list moving.
Dance or Exercise Class Get a gift certificate for a ballroom dance class for that couple on your list, or a hip-hip class for the teen who has everything. Sign your BFF up for a boot camp class…WITH YOU! (Groupon is a great source for deals!)
Stretch Buddy Stretch Buddy products help you warm up and cool down before and after working out, stretch, perform yoga poses and rehabilitate injured muscles.
Healthy Cookbooks For a healthy chef
Nike SportWatch with GPS Perfect for the runner in your life.- Trainers: Sign em up for personal trainer sessions
Weight Lifting Gloves Inspire them to go further.
Already have their gift picked out? Then how about a fitness stocking stuffer?
A jump rope, football, Frisbee, pedometer, or workout bands are great options.
There is such a thing as a fitness gift no-no. Check out Fitness Magazine's article: 10 Tacky Christmas Gifts to Avoid
Remember Christmas is about the people you love, and not about the gift. Don't let the hussle and bussle of the season stress you. Happy Shopping!