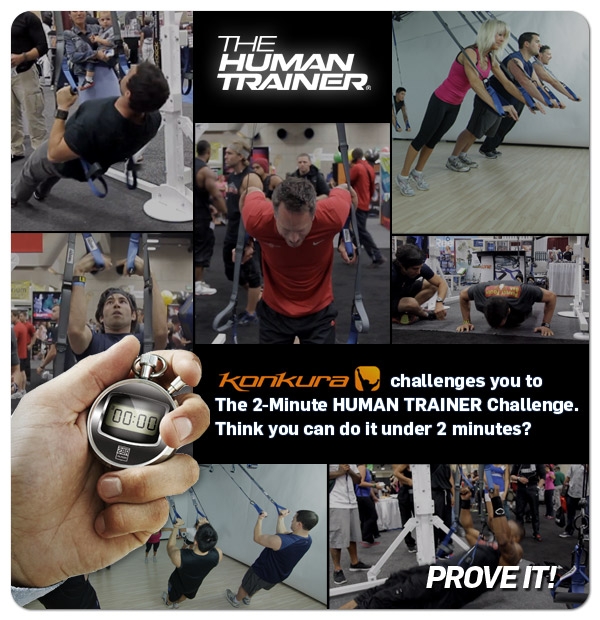 Astone Fitness has teamed up with Konkura to create…
THE 2-MINUTE
HUMAN TRAINER CHALLENGE!
Do YOU have what it takes?
Konkura.com is a free to join website dedicated to finding your inner competitor. At Konkura, you can compete with friends or members from around the world in a variety of fitness challenges.
---
THE 2 MINUTE HUMAN TRAINER CHALLENGE:
40 pushup knee tucks
20 bodyweight rows
10 dips
10 pullups
---
Time and film yourself doing the challenge and post it on Konkura.com.