The various tension levels of Ripcords mean that you can always find an exercise band that will suit your needs with resistance levels ranging from 3 lb with our yellow band to 92 lb with our Platinum. Ripcords allow you to perform over a hundred different exercises, with the freedom of doing them in the location of your choice. Adding a door anchor to your Ripcords can turn any door into a cable machine allowing for sport specific movements and many other full body exercises.
Whether you want to create a leaner, more athletic physique or build muscle, Ripcords has a resistance level to help you meet your goals.
Which Ripcords Tension is Right For You?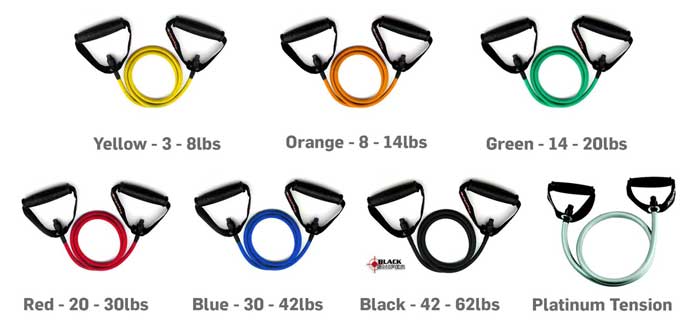 Ripcords Kits (40% discount vs buying single bands) (Click Image to View Product Page)
Single Ripcords (Click Image to View Product Page)
Resistance Band Accessories
Flexcords
Weight-bearing exercise is important for your health, particularly for muscle and bone development. Resistance bands provide muscle-building tension, and can be used almost anywhere. Bands offer safe and effective workouts, and are often recommended by physical therapists for rehabilitation purposes. Like free weights or weight machines, resistance bands provide a force against which your muscles must work. This action causes muscles to contract, which stimulates bone as well as muscle growth. PeerTrainer.com notes that because as you stretch the band the tension increases, bands can, in some ways, be superior to free weights. Johns Hopkins Medicine recommends the use of resistance bands as one of the safest methods to increase bone strength and help prevent osteoporosis.
Resistance bands come in a variety of types, lengths and tensions. Some are flat in composition, while others consist of a tubular band thats often surrounded by a protective material. The latter option comes with handles for gripping, while the former type lacks hand grips. Depending on your specific needs, you can use a band that offers tensions anywhere from 15 lbs. to over 200 lbs. of resistance.
Resistance bands can last for many years when they are both used and stored correctly. Always keep your resistance bands out of the extreme cold, heat and sunshine for extended periods. When storing your resistance bands, it is best to have your resistance bands fully extended and at their original 4.5 ft length, if they are kept hanging vertically, use the nylon strap on the handle to hang the band and not directly on the rubber. When exercising outdoors, it is best to use a Ripcords Versatility Anchor lined with neoprene to prevent premature wearing of the materials. Anchoring a Ripcords band around a pole, beam or tree will cause damage to the bands as the anchoring point will have a rough surface and may tear the band or cause damage. Never stretch your Ripcords more than 2 times its original length. If the Ripcord tension becomes too light and you are over stretching the band this may cause premature wearing or tear the band causing injury, it is recommended to use a heavier tension Ripcord with more resistance and to never stretch more than 2x the original length.
Like free weights or weight machines, resistance bands provide a force against which your muscles must work. This action causes muscles to contract, which stimulates bone as well as muscle growth. Johns Hopkins Medicine recommends the use of resistance bands as one of the safest methods to increase bone strength and help prevent osteoporosis.
10 BENEFITS OF RESISTANCE BAND TRAINING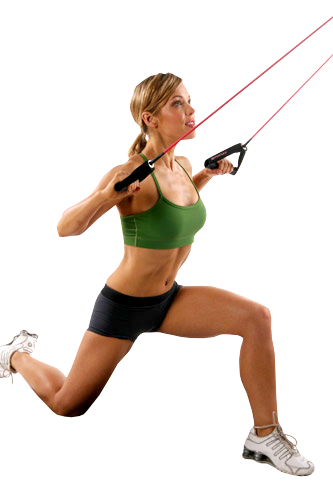 1. Incredibly Cost-Effective
Incredibly Cost-Effective: Resistance bands are inexpensive and can be purchased for under $10. Even more extensive kits, which may include DVDs and other exercise equipment, can be purchased for under $40! Whether you buy them individually or as a set, resistance bands are an inexpensive addition to your home gym equipment.
2. Adaptable For Multiple Fitness Levels
2. Adaptable for Multiple Fitness Levels: Whether you're a beginner or an expert, resistance bands are for you. They come in a variety of resistances, including light, medium and heavy, and you can further adjust the intensity and amount of tension from your resistance-band by giving it more or less slack. You can even use multiple bands at once to increase the challenge.
3. Used With Familiar Exercises
3. Used with Familiar Exercises: You can often use familiar strength training moves with resistance bands, which means you don't need to learn a complicated new routine. For instance, resistance bands can replace the weights you use for biceps curls, chest presses, lat pull downs, or can increase the intensity of your push-ups. Anchor the band to any stationary object, and increase the exercise versatility 10 fold.
4. Whole-Body Exercises: Resistance bands can be used for a comprehensive, full-body workout that challenges virtually every major muscle group in your body.
5. Save on Storage Space: Resistance bands take up virtually no space to store them, which means you can use them at home even if you have very little extra space. When your workout is done, simply stash them in a drawer until your next session.
6. Excellent For Travelling
6. Excellent for Travelling: Resistance bands are lightweight and easily portable. You can stash them in your suitcase when travelling and use them to get a good workout right in your hotel room.
7. Add Variety: Your muscles quickly adapt to movements you do often, which is why adding variety to your workouts is key for challenging your muscles. Resistance bands can be alternated with free weights and exercise machines for ongoing variety.
8. Easy to Use Alone: It's not a good idea to lift heavy weights without an exercise buddy as a spotter, but resistance bands can be safely used on your own. They're ideal for exercising any time, at home or on the road.
9. Can Be Combined With Other Equipment
9. Can Be Combined with Other Equipment: Resistance bands are so versatile that you can even use them along with other training equipment like balance boards, stability balls, the BOSU and suspension trainers like the Human Trainer, allowing you to get the benefits of many types of exercises at once.
10. An Effective Workout: Resistance bands are incredibly simple, but they're also extremely effective at working your muscles. Additionally, resistance-band training can help you boost stamina, flexibility, range of motion and more.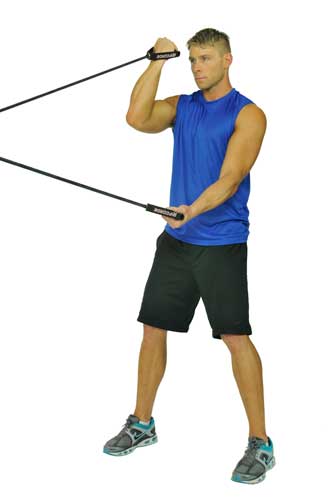 WHICH RESISTANCE BAND IS RIGHT FOR YOU?
Our Premium Ripcord Resistance Bands, have been the preferred choice for savvy fitness consumers and athletes for over 10 years. Backed by the most comprehensive warranty offered, with a LIFETIME replacement warranty, the Ripcord is built to the highest levels of quality, reliability and safety, and will keep you fit for Life!
MEN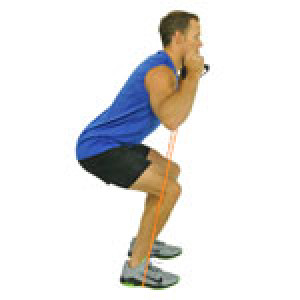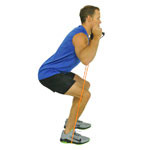 Even for the serious athlete, Ripcords resistance band training is in many ways superior to free weights for maintaining a healthy body. Training with Ripcords hones in on the stabilizer muscles, which help protect the body from injuries. Developing the stabilizer muscles helps create a fuller, leaner look and feel. By adding our…
Read More
Circuit7 (effective circuit training workouts) routine to your regular weight lifting routine, even once a week, you will soar through plateaus and lock in gains. Physiotherapists and doctors have used tension bands, for decades to rehabilitate injured joints and muscles by honing in on the stabilizer muscles. With Ripcords you can prevent injuries before they happen.
Women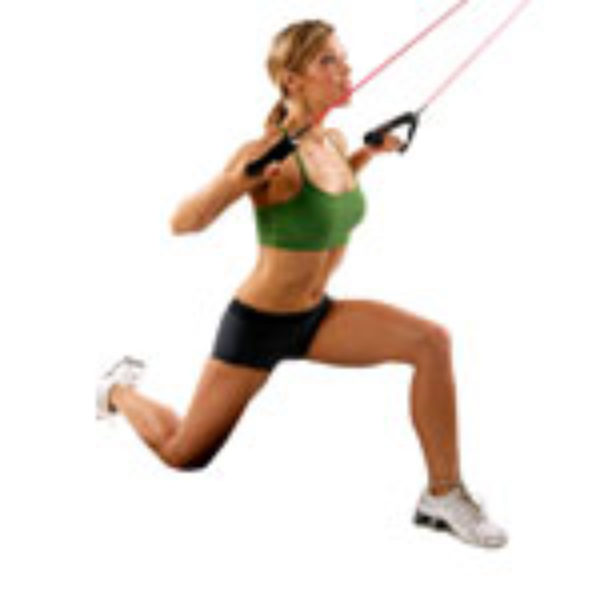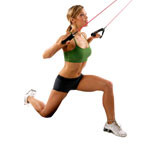 Studies show that the majority of women do not want bulky muscles, but rather, sleek, sexy muscles, that make daily physical activities easier. Many women do not want to go the gym and workout with free weights or machines. Often women pay expensive membership fees simply to utilize the cardio equipment.
Read More
Ripcords is the perfect solution. Using Ripcords and the Circuit7 routines will help scuplt lean, sleek muscles and will provide cardio at the same time. Circuit7 will show you the benefits of a complete fitness routine with your Ripcord resistance bands, all right in your own home!
Youth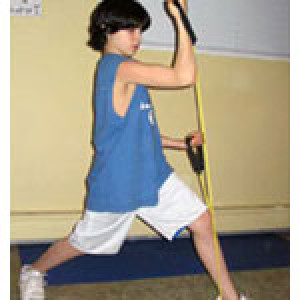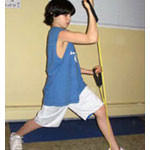 Strength training for kids offers many benefits. Along with building strength, body weight and resistance exercise can improve bone mineral density, body composition, self-esteem, balance, and cholesterol levels. "Strength training, when done correctly, can improve the strength, and overall health, of children and adolescents of all…
Read More
athletic abilities," said Katherine Stabenow Dahab, MD, who did a comprehensive review of scientific research on the topic (published in the journal Sports Health). Strength training can improve your athlete's performance in the sport of her choice. It can also boost metabolism, and help your child reach a healthy weight and maintain it.
Exercise and keeping fit can also help children build self-confidence and self-esteem. Because Ripcords use tension based resistance, and not sheer weight, they do not put unnecessary stress on growing bones in young children. Ripcords is your solution for childrens fitness!
Our Circuit7 program INCLUDES circuit training workouts for youth.
Warning: Young children should not use Ripcords without the supervision of a responsible adult.
Seniors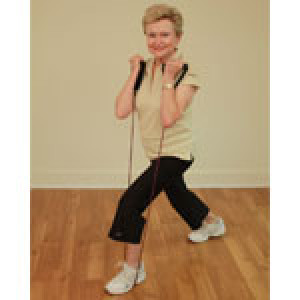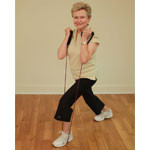 Today, many adults over the age of 70 aren't reaping the benefits of regular exercise– about 40 percent of women and 30 percent of men in this age group report that they don't exercise at all or if they do work out regularly, chances are they skip strength training and go straight for endurance exercises such as walking or swimming.
Read More
The best workouts are those that include both aerobic activities as well as strength, balance and flexibility exercises. For those in the Golden years of life, making resistance training part of your exercise routine can help to improve your muscle strength, balance, coordination, flexibility, and range of motion while fighting bone loss and easing the symptoms of arthritis pain. Strength training can also have a profound impact on a person's mental and emotional health and can also have a profound effect on reducing risk for falls, which translates to fewer fractures.
Ripcords resistance bands are a perfect addition to a resistance training program that is safe, easy, simple and effective for a home or class based Seniors fitness program!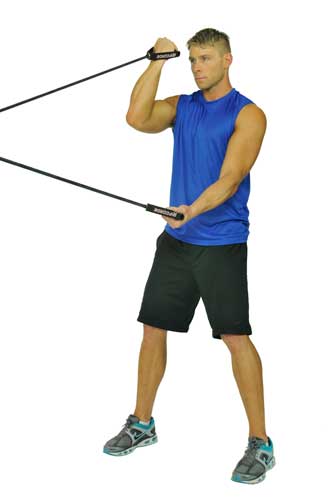 Ripcords resistance bands provide a unique fitness experience. Whether you are building or toning muscle, using Ripcords can make you look and feel even better than you would with traditional weights, while protecting your body at the same time.
All Ripcords products are manufactured using the highest quality rubber and latex available.
Each Ripcord comes with its own durable handles – no need to clip and unclip between exercises
Ripcords are the strongest on the market with resistance levels of 3-90 lbs
Doctor and Physiotherapist Approved
Circuit7 Ripcords DVD provides 3 highly efficient circuit routines that you can do at home
Door Attachment provides hundreds of additional exercises
RIPCORDS OFFER AN UNPRECEDENTED LIFETIME REPLACEMENT WARRANTY
SETTING THEM APART FROM ALL OTHER BRANDS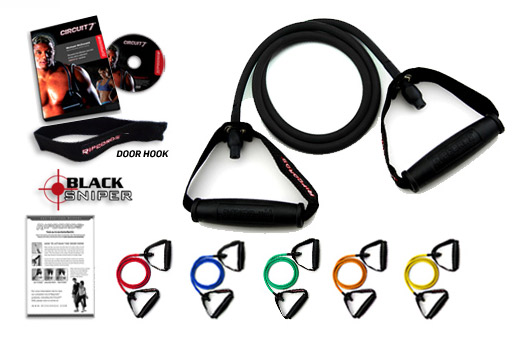 Ripcords Packages
Ripcords work the whole muscle, including the stabilizers, more effectively than free weights and machines. This means increased efficiency and a healthier, stronger, look and feel.
Resistance bands not only burn fat and help you lose weight but can provide a great cardio workout with circuit training. Ripcords products compliment your ongoing rehabilitation programs as they provide a low resistance alternative to traditional weight lifting.
Improve range of motion and flexibility with Ripcords training.
Ripcords Accessories
Optimize the versatility of Ripcords with their add-on accessories.
Take your workout to the next level with the Ripcords advanced door anchor to unlock many additional exercises and sports specific movements.
The Ripcords accessories include posters and anchoring solutions for home and on the go workouts.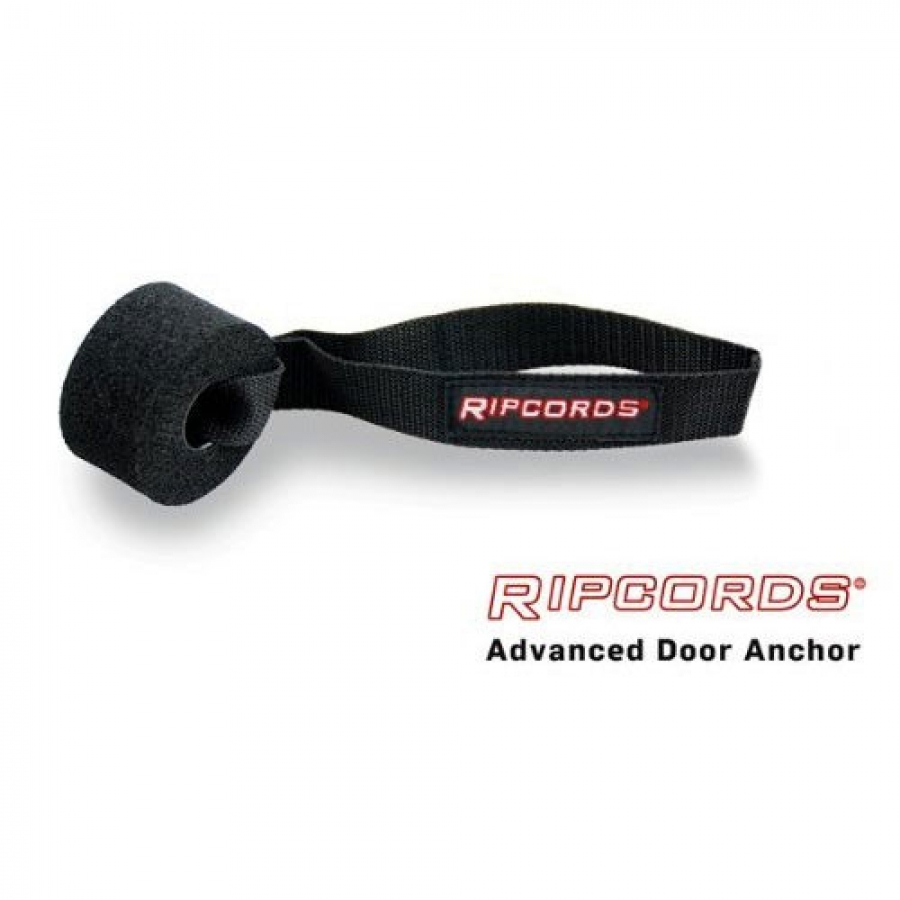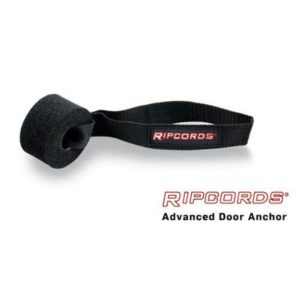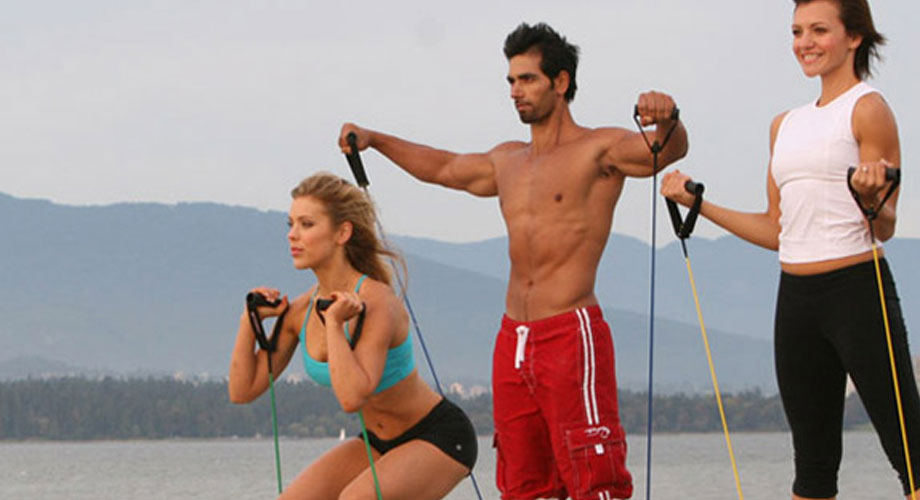 Resistance Band Workouts
These circuit training programs are designed for use with Ripcords Resistance Bands. Each workout is designed?to allow for rapid changes between exercises. Minimal downtime from exercise to exercise gives your muscles the benefits of a superset for maximum results. Select an ebook that targets your muscle group of choice or buy the whole set for a complete whole body workout.