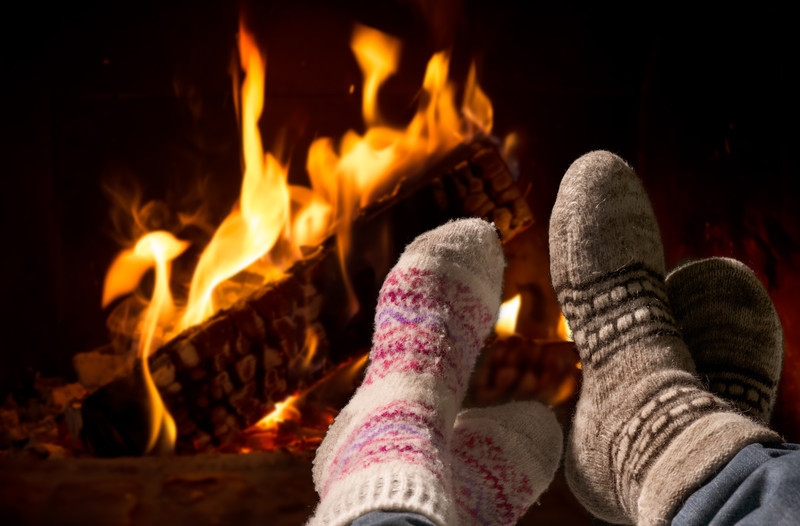 When the weather starts to cool off we all head for the comfort food to make us feel better. But comfort food doesn't always mean fat and calories.
Here are a few of our Healthy Fall Favs:
SWEET POTATO STEW
Sweet potatoes have more fiber and are slightly lower on the glycemic index than white potatoes. For this reason, blood glucose will rise less with sweet potatoes than with white potatoes.
Ingredients:
1 lbs trimmed stew meat

½ cup yellow onion, thinly sliced

1 tsp minced garlic

2 cups reduced-sodium beef broth

¼ ground allspice

¼ tsp ground cloves

1 tbsp Worcestershire sauce

pinch of salt

pinch of black pepper

½ packet of sweetener

2/3 cup of sweet potato, peeled and diced

½ cup chopped green beans

¼ cup carrots, peeled and thinly sliced

½ cup celery, thinly sliced

½ tbsp dried mushrooms

4 tomatoes, cut in 4's
Prep:
Coat a pan with cooking spray and place over medium heat. Sear stew meat (all sides), then reduce heat to low. Add onions, Worcestershire sauce, and all of the spices. Stir gently to coat meat. Cover pan and let simmer for 90 minutes.

Cut all vegetables while meat mixture is simmering.

Stir in all vegetables, then cover and simmer on medium-low heat for an additional 40 minutes.

If desired. Thicken stew by adding a tablespoon of whole-wheat flour with a small amount of water. Serve with or without brown rice.
TURKEY POT PIE
Crust is made with with whole-wheat pastry flour. It contains less gluten than regular whole-wheat flour and helps ensure a tender result in delicate baked goods while providing the nutritional benefits of whole grains. Since we aren't using a full pie crust like traditional pot pies, you are eating less carbs while still getting your pot pie fix.
Ingredients:
FILLING
3 tsp canola oil, divided

1 cup frozen pearl onions, thawed

1 cup peeled baby carrots

10 ounces cremini mushrooms, halved

2 ½ cups reduced-sodium chicken broth, divided

¼ cup cornstarch

2 1/2 cups diced cooked turkey

1 cup frozen peas, thawed

¼ cup reduced-fat sour cream

¼ tsp salt

Freshly ground pepper, to taste
BISCUIT TOPPING
¾ cup whole-wheat pastry flour

¾ cup all-purpose flour

2 tsps sugar

1 ¼ tsps baking powder

½ tsp baking soda

½ tsp salt

1 tsp dried thyme

1 ½ tbsps cold butter, cut into small pieces

1 cup nonfat buttermilk

1 tbsp canola oil
To prepare filling: Heat 1 tsp of the canola oil in a large skillet over medium-high heat. Add onions and carrots; cook, stirring, until golden brown and tender, about 7 minutes. Transfer to a bowl. Heat the remaining 2 tsp of of oil in the pan over medium-high heat. Add mushrooms and cook, stirring often, until browned and their liquid has evaporated, 5 to 7 minutes. Return the onions and carrots to the pan. Add 2 cups broth and bring to a boil; reduce heat to a simmer. Mix cornstarch with the remaining 1/2 cup broth; add to the pan and cook, stirring, until the sauce thickens. Stir in chicken (or turkey), peas, sour cream, salt and pepper. Transfer the filling to a 2-quart baking dish.
To prepare biscuit topping: Preheat oven to 400°F. Whisk whole-wheat flour, all-purpose flour, sugar, baking powder, baking soda, salt and thyme in a large bowl. Using your fingertips or 2 knives, cut butter into the dry ingredients until crumbly. Add buttermilk and oil; stir until combined. Drop the dough onto the filling in 6 even portions. Set the baking dish on a baking sheet. Bake the pot pie until the topping is golden and the filling is bubbling, 30 to 35 minutes. Let cool for 10 minutes before serving. (Souce: www.eatingwell.com)
BUFFALO MEATLOAF
Not only does buffalo meat have 70% to 90% less fat than beef, on average it has 50% less cholesterol. And on top of that, it is higher in protein, iron and omega and amino acids.
Ingredients:
1 cup yellow onion, chopped

2 celery, cut into 1/4-inch dice

1 carrot, diced

1 tbsp chopped garlic

3 tsp vegetable oil

¾ cup fine fresh bread crumbs

½ cup Italian parsley, chopped

1 large egg

2 tsp ketchup

1 tbsp Worcestershire sauce

2 tsp salt

¼ tsp freshly ground black pepper

1 ¾ lb ground buffalo

6 green onions, diced

6 plum tomatoes, each cut into 6 wedges

1/3 cup water
Prep:
Preheat oven to 375°F. Cook onion, celery, carrot, and garlic in 2 tsp oil in a large nonstick skillet over medium heat until onion is softened. Transfer to a large bowl and stir in bread crumbs, parsley, egg, ketchup, Worcestershire sauce, salt, and pepper. Stir in buffalo (do not over-mix) and form mixture into a 10- by 4-inch oval loaf in a large shallow metal baking pan. Toss green onions and tomatoes with remaining teaspoon of oil, salt and pepper to taste, then scatter around meat loaf. Bake in middle of oven 1 hour and 10 minutes, or until a thermometer inserted 2 inches into center registers 160°F. Transfer meatloaf and vegetables to a platter and let stand 10 minutes. Serve meatloaf topped with shallots, tomatoes, and a nice side salad.
FRIED CHICKEN IMPOSTER
Baking, as opposed to frying, eliminates the amount of fat, cholesterol and simple carbohydrates that will normally be added on to your chicken when frying it. The cornflakes still help you have that fried-like crunch!
Ingredients:
1 lb chicken tenders or boneless, skinless chicken breast, cut into thin strips

3 tbsp Dijon mustard

2 1/2 cups cornflakes

2 tsp minced fresh sage

1 tsp minced fresh thyme BBQ or honey-mustard sauce (optional)
Prep:
Preheat oven to 400°F. Line a baking sheet with parchment paper and spray with cooking spray. Using a pastry brush, coat each piece of chicken with Dijon mustard. 

2. In a blender, combine the cornflakes, sage, thyme, and salt and pepper to taste. Pulse to a coarse meal and transfer to a shallow dish. Dredge each chicken strip in the cornflake mixture until evenly coated. Place on baking sheet and bake until cooked through, 8 to 10 minutes. Serve with dipping sauce, if desired.
DESSERT: APPLE BROWN BETTY
This recipe has a ton less sugar and butter then a traditional apple brown betty and it's just as yummy!
Ingredients:
3 tbsp unsalted butter

¾ tsp cinnamon

1/8 tsp salt

3 tbsp brown sugar, packed light

3 cups coarse fresh bread crumbs from a baguette

4 large crisp apples such as Granny Smith or Gala

1 ¼ cups water

¾ cup non-fat vanilla frozen yogurt
Prep:
Preheat oven to 375°F. Melt butter in a large nonstick skillet and remove from heat. Stir in cinnamon, salt, and 1 tablespoon brown sugar, then stir in bread crumbs. Sprinkle one third of crumbs over bottom of a 1-quart shallow baking dish. Peel and coarsely chop 2 apples. Cook with water and remaining 2 tbsp brown sugar in a 1 1/2-quart saucepan, covered, over medium heat, stirring occasionally, for 10 minutes. Purée chopped apples with cooking liquid in a blender. Peel remaining 2 apples and cut into 1/4-inch-thick wedges. Arrange wedges over crumbs, then pour hot purée over wedges. Sprinkle with remaining crumbs. Bake in middle of oven until top is golden brown and apples are tender, about 40 minutes. Cool on a rack 10 minutes and serve with frozen yogurt.
*photos do not necessarily represent actual receipe