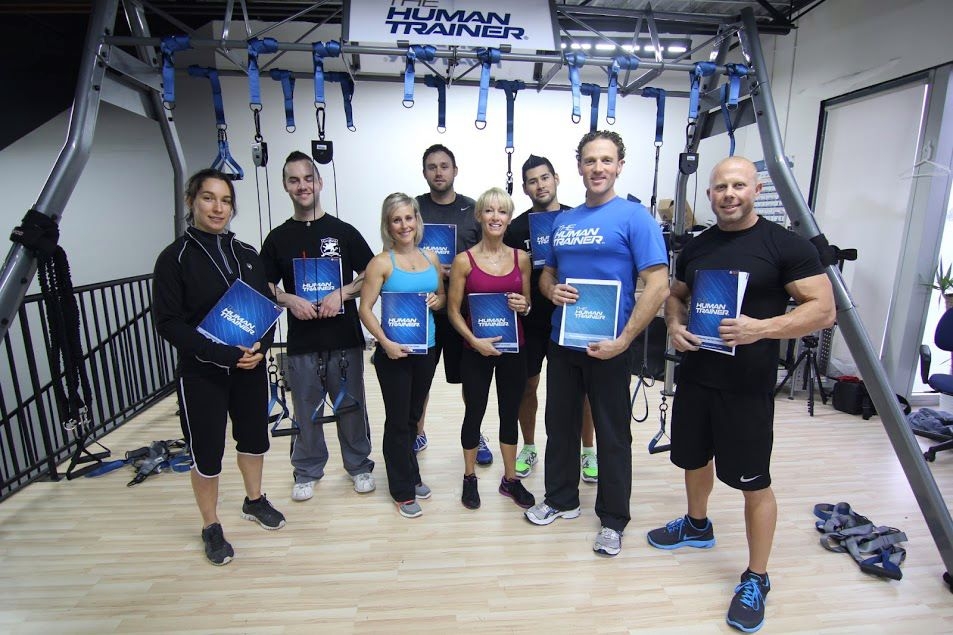 Are you a fitness professional? Want to learn how to teach your clients with The Human Trainer Suspension Gym?
Sign up for the Astone Fitness Professional Trainer Program Today!
Our next Human Trainer Course is going to be held in:
Vancouver (Richmond), BC, Canada
Sunday, March 10 (9am – 5pm)
$250 Registration Fee
Early Bird's get in for $179! Sign up by February 23, 2013
This course will provide you with the tools and skills necessary to safely use The Human Trainer in a variety of fitness settings, including small boot camps and large training environments. The program will prepare you to teach fun and dynamic workouts using The Human Trainer with all of its multiple accessories.
Why The Human Trainer?
Because The Human Trainer is the most adaptable suspension gym on the market! The Human Trainer is the evolution of suspension gyms with it's dual anchor system and detachable attachment options. You can set up multiple handles and foot straps in different positions at the same time, allowing for easy transitions between exercises. Great for clients at any fitness level. Build muscle, increase strength, and improve cardio with Human Trainer's almost endless variations. Be one of the first to be completely trained in all aspects of The Human Trainer, and earn CEC's!
What you learn:
Proper instruction for your clients on over 100 Human Trainer exercises and variations
Creating your own custom programs for every client level

The anatomy of The Human Trainer and it's differences from other suspension gyms

Correct Setup and use of The Human Trainer

Correct music and motivation

The advantages of different grips and bases of support

How to teach your clients about angular resistance

How to properly cue exercises in large groups

How to properly use ALL of The Human Trainer accessories

Advanced Human Trainer exercises and tips to teach them
Want to learn how to teach your clients with The Human Trainer? Now's your chance!
Sign up Today: education@astonefitness.com or 1.866.497.9012