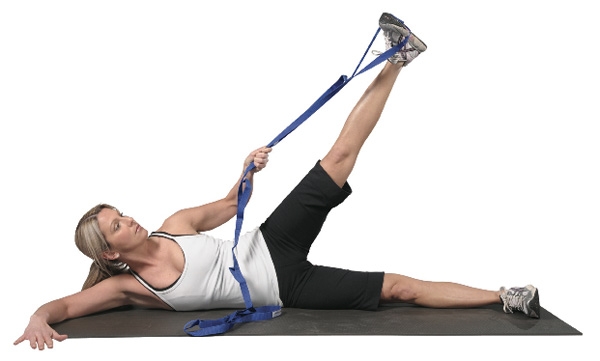 $9.99 Stretch Sale
Stretching is a key component to any workout, physical activity, or sport. Unfortunately, because it comes at the end, it's often ignored. Don't make this mistake! You have to make the home stretch.
Stretching determines how you feel after your workout and days after. The more you stretch the fewer injuries you will have, which can really derail your whole workout plan! So, don't forget to stretch, take it slow, hold for at least 30 seconds, and include static and dynamic stretches.
Find out more about why you should stretch. Use our Stretch Buddy equipment to deepen your stretch and extend your reach to those hard to reach spots. Also great for yoga and pilates.
March 9 to 31, 2012 ALL Stretch Buddy products $9.99
---
Regular Price: $16.95 Save 41%
---
Regular Price: $18.95 Save 47%
---
Regular Price: $15.95 Save 37%
---
Additional 50% off $4.99
---
*US shipping free for purchases over $75.00