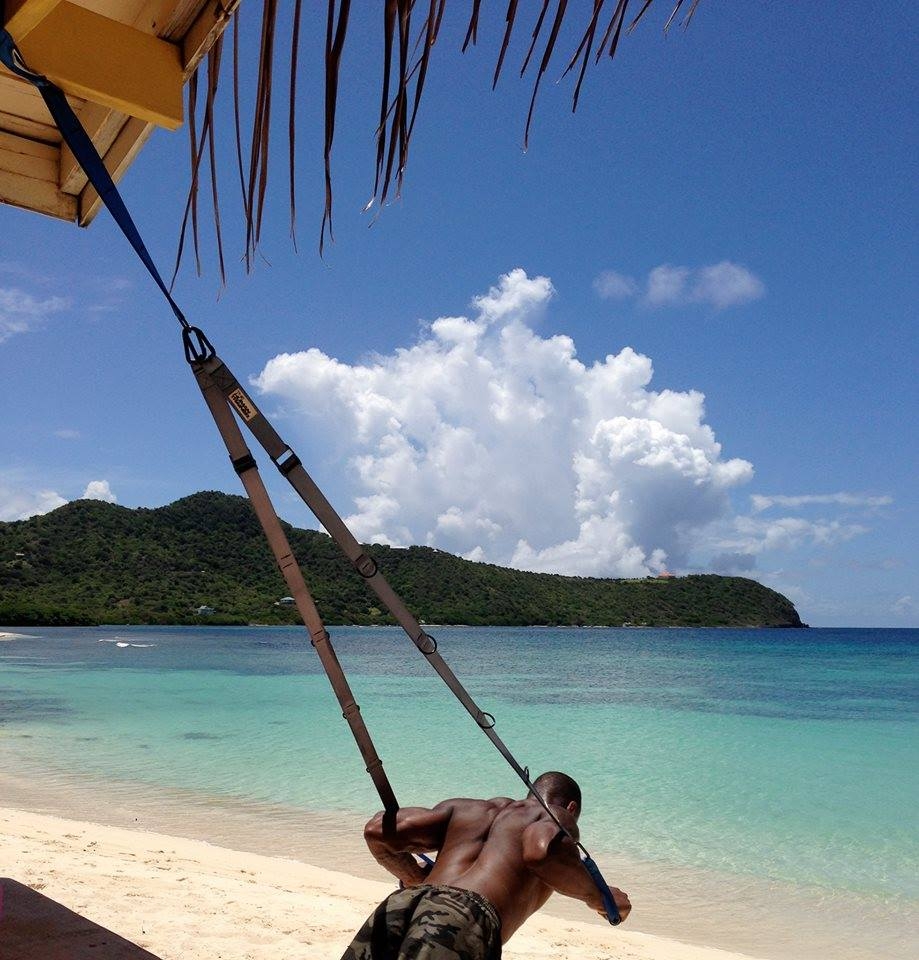 It's that time of year, the weather is warm, the days are long and the urge to leave the city is greater than ever for many of us. The number one question I hear regularly during the summer is, "I have been working out really hard, but I am leaving town for the vacation and I don't want all the hard work to go to waste! What do I do?"
1. Sometimes, a break from the gym is a good thing.
A vacation from both work and the gym are important from time to time. For my clients who rarely take days off from the gym, I actually tell them not to bring their workout gear with them. Even up to a week away from the gym can actually be beneficial both physically and mentally. Letting the body rest helps prevent injuries and can actually get you some unexpected results. Plenty of times, a short hiatus from working out can push you over the plateau and reinvigorate you at the same time.
2. Exercise comes in many forms.
Just because you can't get to your regular cycle class or bootcamp doesn't mean you can't burn a few calories. You can still go for long walks or quick runs.
3. Moderation, moderation, moderation.
It's easy on a vacation, especially a quick one, to go a little bit crazy with the food and drinks. "I'm on vacation, why not?" we say to ourselves. Well, I think we all know "Why not?" because we end up feeling horrible by the end. It's ok to have a few more cocktails or a sandwich instead of a salad a couple of times, but if we go from seltzer and sushi to pina coladas and pizza every meal it isn't going to be pretty.
4. Be a tourist at other fitness classes.
Unless you are in a very remote part of the world, chances are you can find some kind of studio to take a class. Yoga studios are everywhere and Zumba classes are held in church halls and YMCAs all over the country. Think of it as an excursion and get your friends to come with you. It might be a lot of fun to see how different fitness is outside of New York City.
CLICK HERE for the Pros and Cons of ZUMBA
5. Make the best of what you've got.
When all else fails or you're going to be away for more than a week, and you absolutely cannot gain another pound, clear a small space in the middle of your hotel room, find some kind of stopwatch or second hand on a clock, grab a sturdy chair, a towel and a bottle of water and get ready for the hardest workout you can do with minimal equipment, minimal space and minimal time.
90 seconds of jumping jacks

20 pushups on your toes with your arms wide

60 seconds of jumping jacks

15 pushups

30 seconds of jumping jacks

10 pushups

15 fast walk-out pushup walk back – on the last pushup, keep your feet where they are and walk your hands quickly toward your feet. When you get to your feet stand all the way up as fast as you can and then go right back to the floor and walk your hands back out into another pushup. Repeat this 15 times as quickly as possible.

Plank for 30 seconds

12 fast walk-out pushup walk back

Plank for 45 seconds

10 fast walk-out pushup walk back

Plank for 60 seconds

30 Sumo jacks – hop both feet wide with your toes pointing to the sides and your arms going up, then hop back in and repeat.

50 fast triceps-dips – sit on a sturdy chair against the wall and bend and straighten your arms going from a straight arm to a 90 degree angle while keeping your hips right near the chair

25 Sumo jacks

30 fast triceps-dips

15 Sumo jacks

20 fast triceps-dips

10 Sumo jacks

10 fast triceps-dips

90 seconds of squat thrusts or burpees without a pushup

30 full sit-ups

60 seconds of squat thrusts

45 full sit-ups

30 seconds of squat thrusts

60 full sit-ups
Last but not least, enjoy yourself!
---
The perfect portable gym that can pack right in your suitcase: The Human Trainer
Article by: dnainfo.com