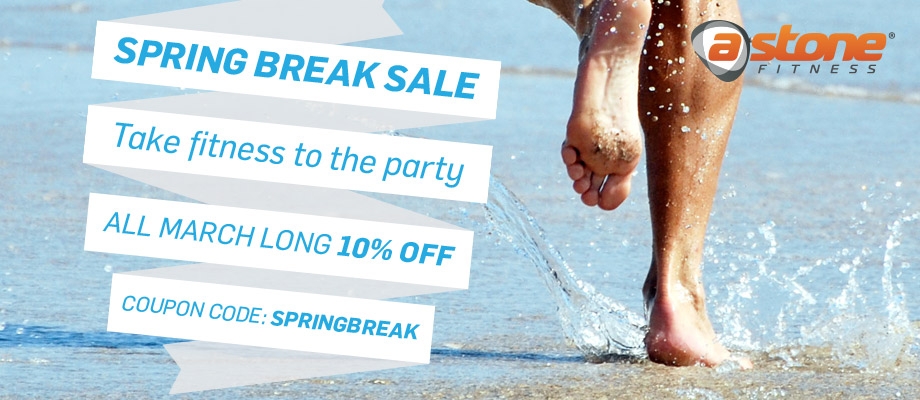 Spring Break may mean the escape from ice and snow, but that doesn't mean an escape from your exercise routine.
Astone Fitness specializes in light, portable fitness equipment you can take with you, so you can stick with it!
Grab your Human Trainer, secure it to a palm tree, and flex those pecs on the beach!
Get 10% OFF the entire store ALL MARCH LONG!
Enter Coupon Code: SPRINGBREAK
at checkout.