1,000 Calorie Bikini Abs At-Home Workout
Learn the secrets of pro fitness trainer and blogger, Natalie Jill, on how to cinch your core and get your tummy slim and tight at home.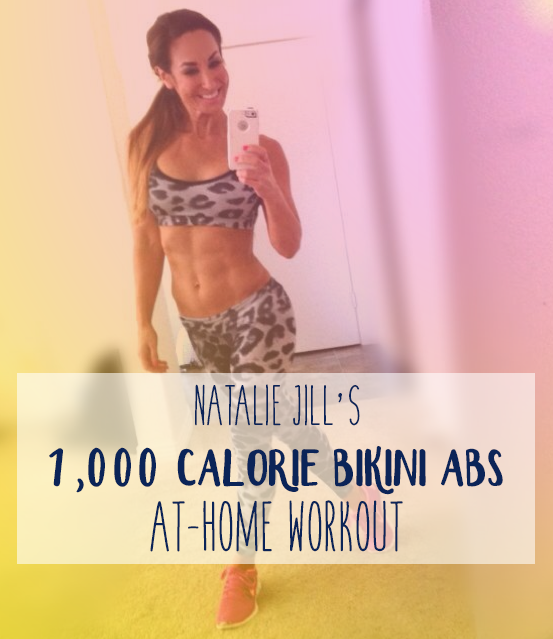 The holiday season is quickly approaching. Splurging on your kid's Halloween candy (admit it, we all do it) doesn't have to mean weight gain. Luckily, all it takes is 5 simple moves and a little cardio to get a full body burn.
This fat-blasting workout combines Natalie Jill's secret 5 step ab firming sequence with HIIT metabolism boosting cardio for a complete circuit. This step by step guide is perfect for all fitness levels and can be performed from anywhere in as little as 30 minutes.
All you need is a small space and your bodyweight. That's it. You never have to set foot in a gym. Do it from home first thing in the morning or while the little one is down for nap for a firm stomach in no time.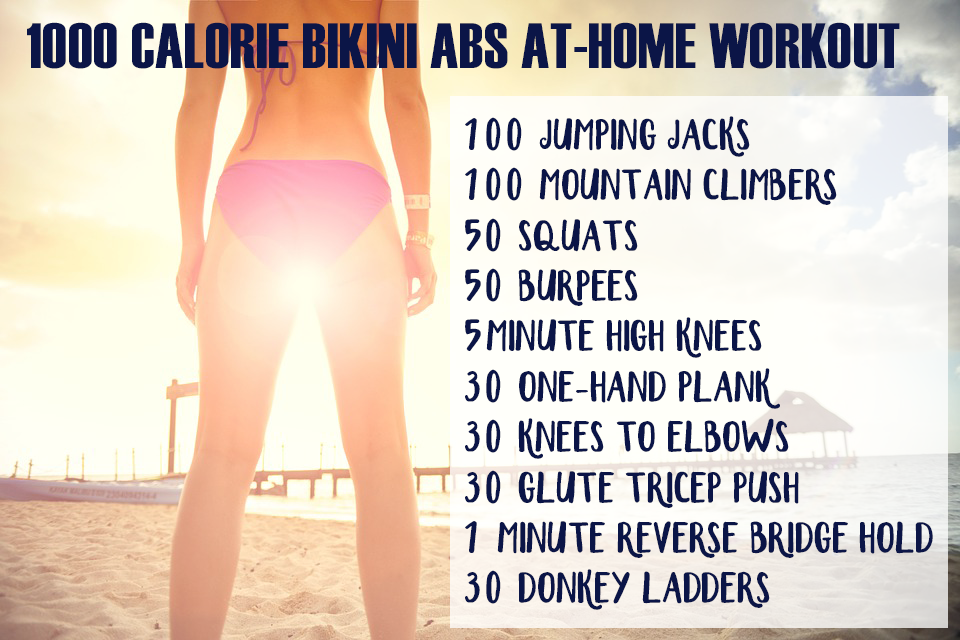 Instructions: Warm-up first by jogging in place or sprinting across the living room. Repeat the following set twice.
100 Jumping Jacks
100 Mountain Climbers
50 Squats
50 Burpees
5 Minutes High Knees
Now that your heart rate is up, we're going to jump into Natalie's 5-step ab cinching sequence.
1. One-Hand Plank: 30 seconds on each side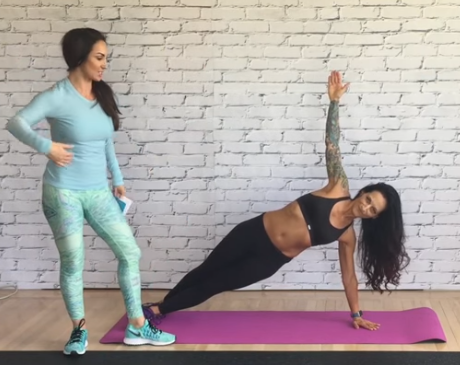 2. Knee to Elbow: 15 on each side
Start: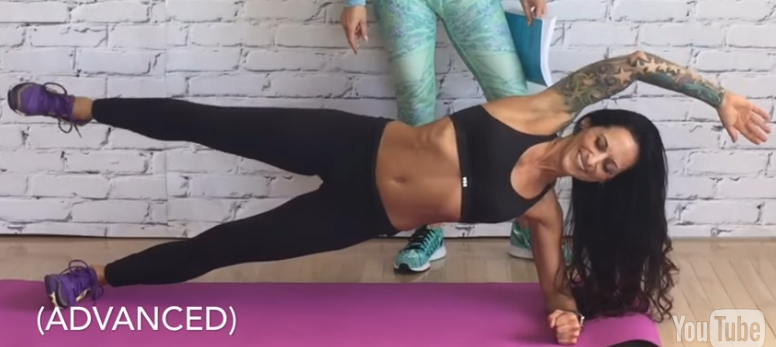 Finish: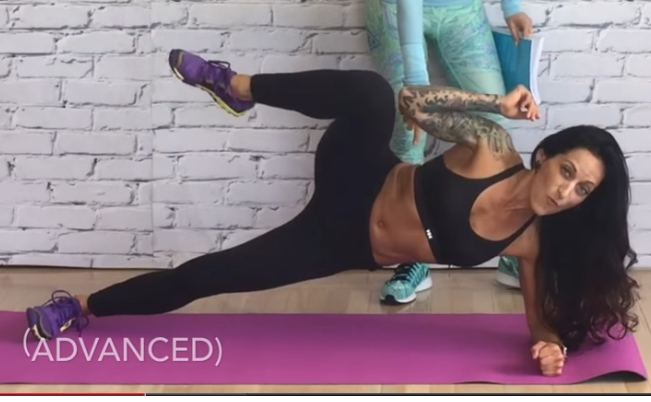 3. Glute Tricep Push: 15 on each side
Start: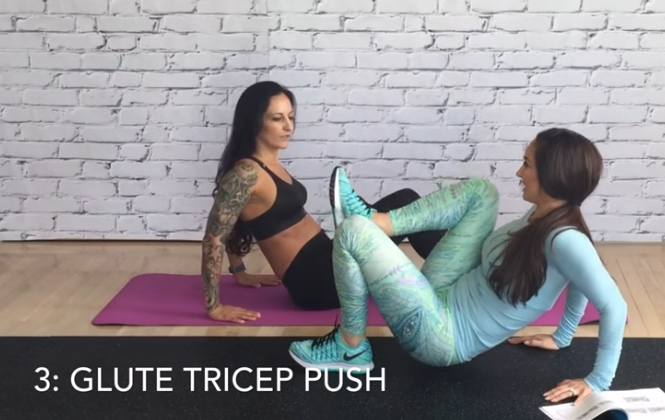 Finish: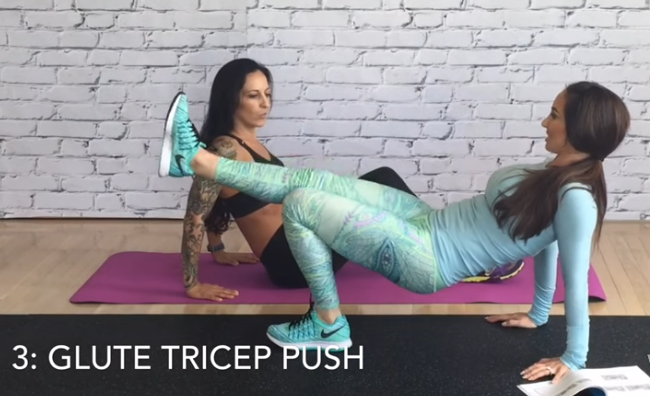 4. Reverse Bridge: hold for 60 seconds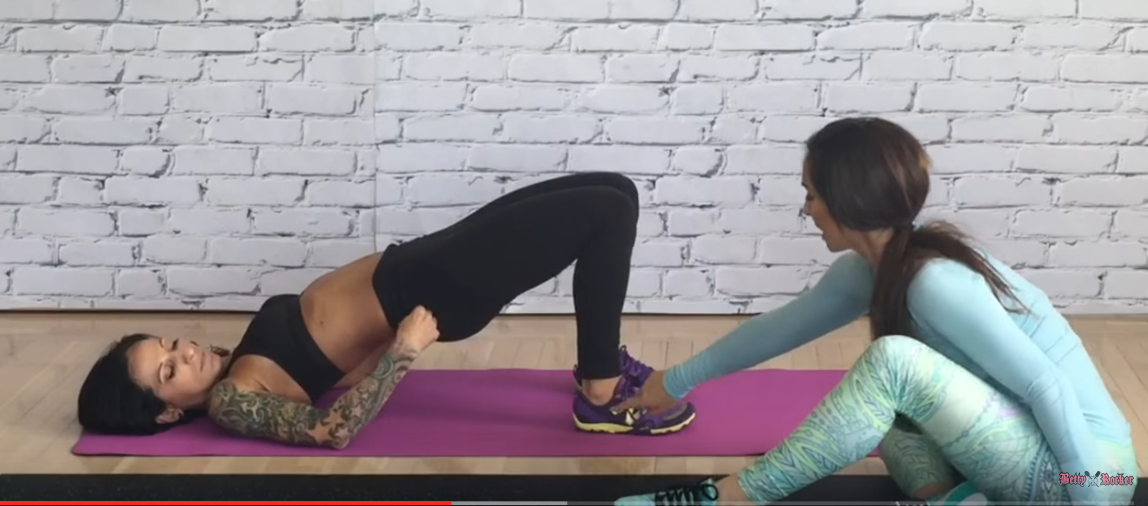 5. Donkey Ladders: 15 on each side
Start: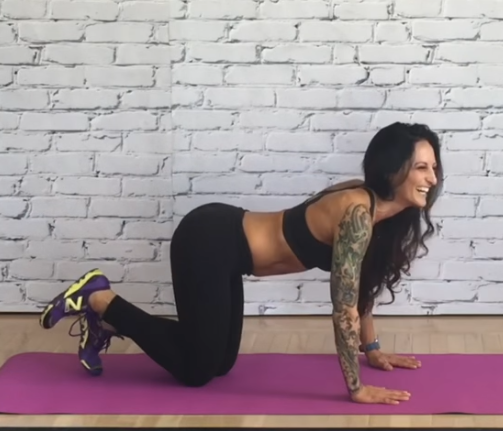 Finish: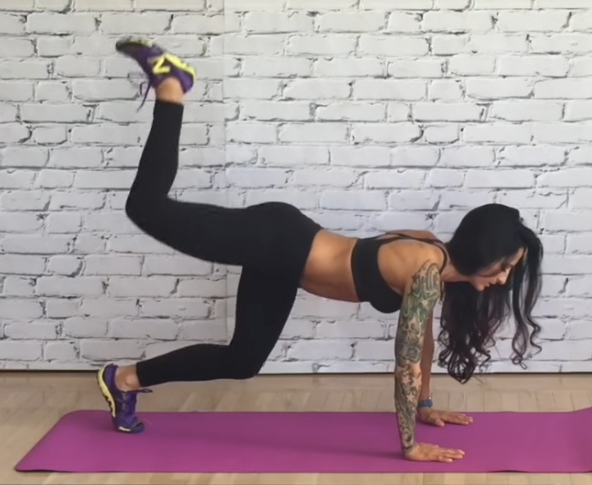 That's it! Those muffin tops don't stand a chance 😉 Watch the full Ab Shred video here?and make sure to follow Natalie Jill on Instagram for daily tips, tricks, and motivation.