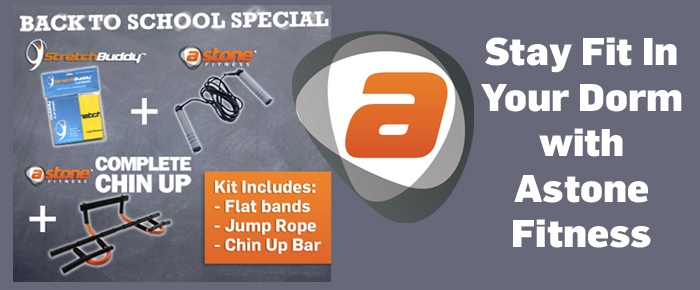 HURRY! Get in on this great deal while you still can!
The Complete Dorm Room Gym is everything you need for a full body workout that can conviently be used in the comfort of your dorm room.
Not a student? Don't worry we won't check your ID. It's great for at home or in your office too!
Includes:
Stretch Buddy – Flat Bands
Astone Fitness Jump Rope
Astone Fitness – Complete Chin Up Bar
Total Value of: $115.85
Back to School Special: $89.85
You Save: $26.00 or 22%