Halloween doesn't have to mean stuffing your face with candy. Here are 5 fun alternatives that will make eating healthy fun for the whole family!
HAPPY HALLOWEEN!!!
1) The Veggie Skeleton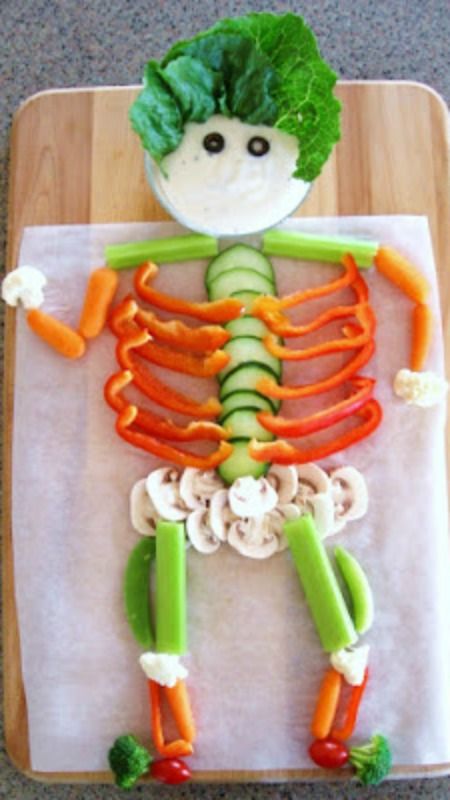 Easy Peasy! Just follow the pic! Or use yourimagination with your fav vegatables.
Use a small bowl of your favorite low-cal dip for the face, sliced olives for the eyes, lettuce leaves for the hair. Red pepper slices make great ribs!
Other vegetables in this pic: celery, cherry tomatoes, broccoli, sliced mushrooms, snow peas. sliced cucumber, cauliflower, and baby carrots.
2) The Guaca Hurl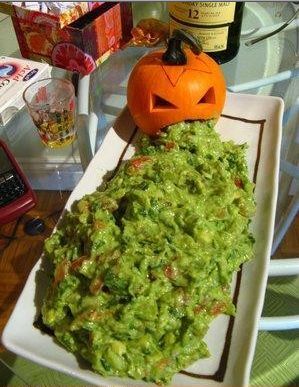 Make your fav guacamole. Buy a plastic jack o' lattern at your local dollar store. Set it up on a serving plate, and voila! The kids will squeel with delight!
3) Ghost Bananas & Tangerine Pumpkins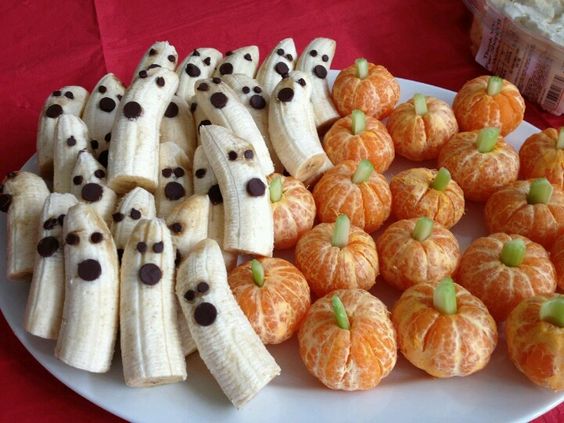 Cut bananas in half. Use chocolate chips for the ghost faces. Peel tangerines, and insert a small piece of celery for the stem.
4) Frankenstein Kiwis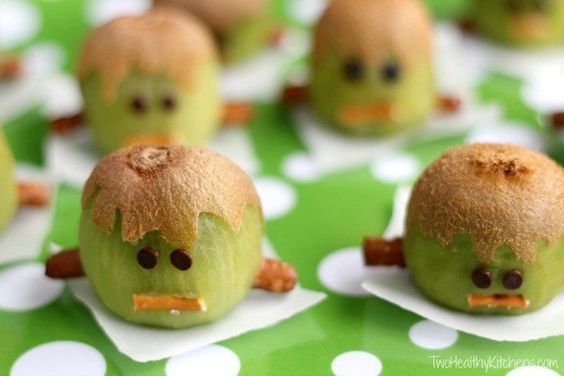 Cut the sides off kiwis so you are left with a rectagular shaped center, making sure to leave one side for the hair. Use dried cranberries for the ears and eyes, and shedded cocunut for the mouths. Pretzel sticks make a great alternative too!
5) Healthy Candy Corn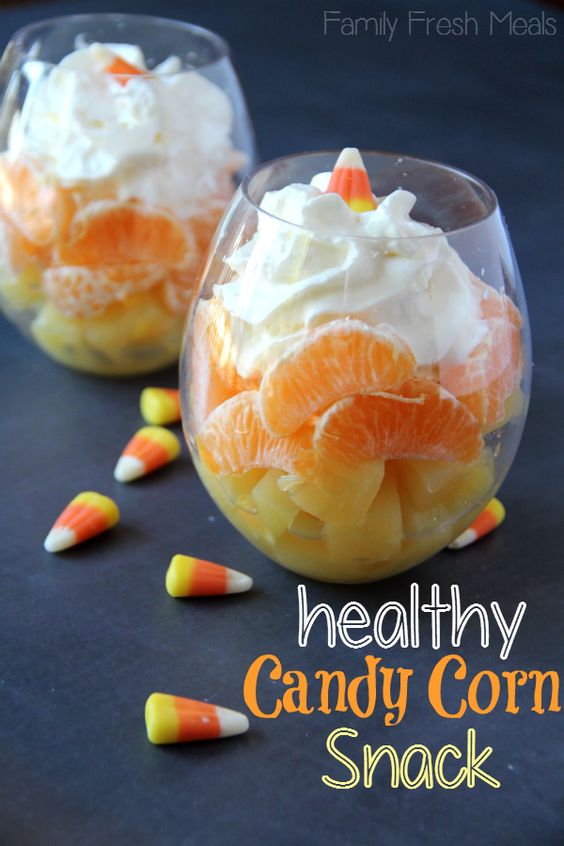 In a clear glass start with pineapple chunks on the bottom, then a layer of tangerine slices, and a little low fat whip cream to top it off
?
Resources: Pictures and ideas provided by Pinterest.com