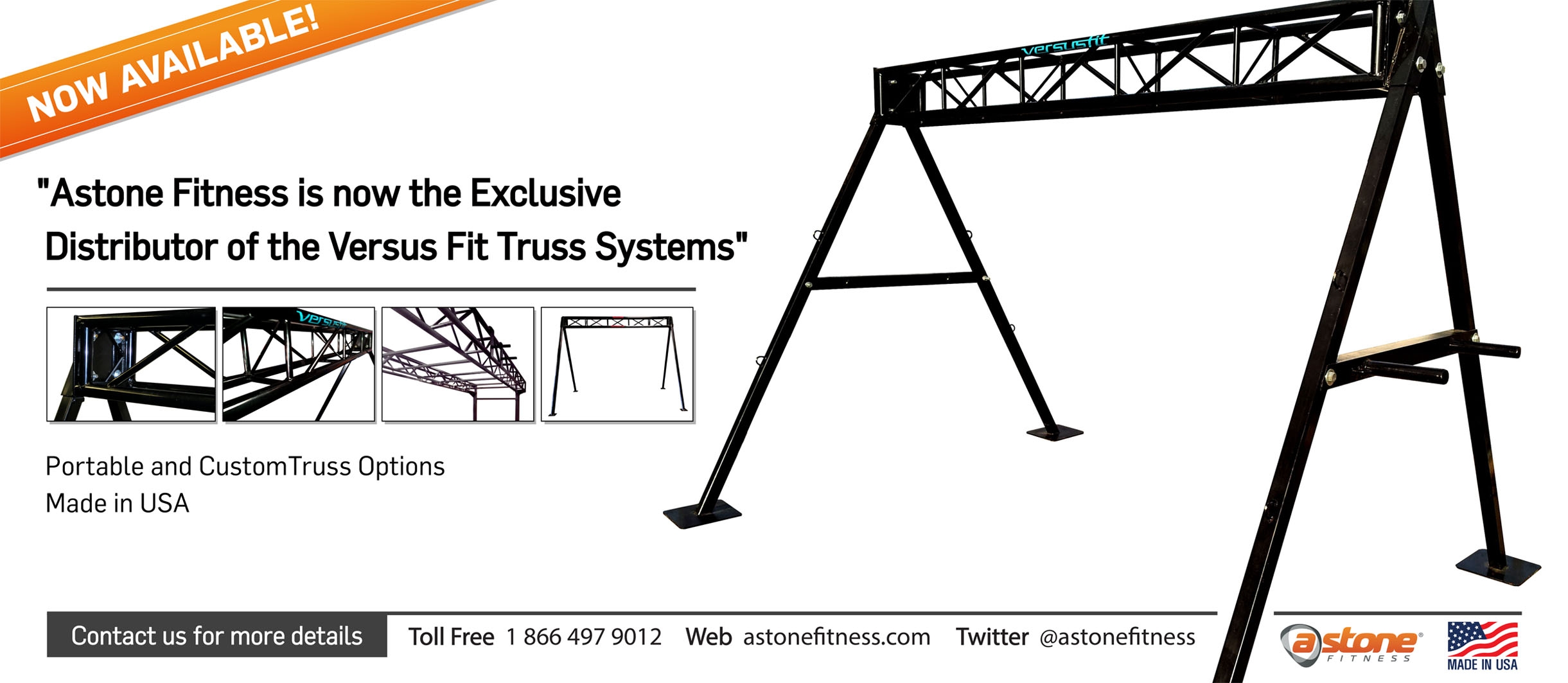 Perfect for high school athletics, fitness centers, college & pro athletics, and any group training program the VersusFit Group Suspension Training Truss allows 5, 10, or even 20 people to train together.
The VersusFit Group Suspension Training Truss is available in 10 foot, 20 foot, and even 40 foot packages. They are very durable, including an engineered truss structure made of welded aircraft aluminum. The truss section alone is rated to support over 4,000 pounds. The design of the VersusFit Group Suspension Training Truss allows the entire gym to be easily portable, and to be set up or taken down in approximately 15 MINUTES. This means that your group can train outside, in a park, on the beach, at a school, or where ever you and your group want to train. Let others see what your group is doing that is fun, effective, and adds new dimensions to your physical fitness program.
VersusFit Suspension Training Systems will build a custom VersusFit Group Truss designed specifically for your facility or training group needs. These custom packages are very affordable and offer an outstanding ROI. VersusFit Custom Truss Systems are overhead, out of the way, and take no floor space away from your fitness facility, yet offer tremendous additional activity and value to your training programs. Quickly and easily add punching bags, Human Trainers, resistance bands, or battle ropes.
CONTACT US for more details