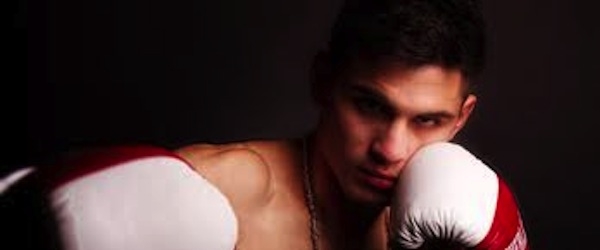 I was at the Astone Fitness office the other day and was told that we were sponsoring USA boxer Jose Ramirez for the 2012 London Olympic Games. "Wow. That's cool." I thought, and proceeded to do research on the guy for my weekly blog post. Now, I expected this guy to be talented, obviously, but it never occurred to me that what I would find in researching him would be so touching.
Jose Ramirez is a force to be reckoned with. Currently ranked as the No. 1 amateur boxer by USA boxing, and as an amateur, he has broken records held by boxing greats: Shane Mosley, Floyd Mayweather, and Oscar De La Hoya. Jose is officially heading to the London Olympics to represent the United States in the 132-pound class. Most people in his position would be hungry for a chance at fame and fortune and would jump at the first opportunity to get there, but even though he grew up poor in a small Californian farming town (Avenal), Ramirez turned down countless offers to go pro. He made a promise to his father that he'd attend college and be the first person in his family to get a degree. Because he knows it means so much to his family that's exactly what Jose will do. Jose puts up with a grueling schedule of school, training, and working as a barrista at Starbucks. At nineteen years old, Ramirez seems more mature than some men I know twice his age. He thinks of his wins in life as success for the people he loves, and not just himself. He is an admirer of Oscar De La Hoya; not just for his accomplishments in boxing but also for his dedication to charity work, and wants to follow in his footsteps.
"My goal is to hopefully bring a gold medal back for [the] USA, for my community, for my family," Ramirez says in an interview with Huffington Post. "After that, I am trying to turn pro and become a world champion one day, take my family out of the small town, and give something back to all the people that have believed in me."
Even after a controversial loss at the World Championships where he had to fight again and win another fight in order to keep his spot for the Olympics, Ramirez held his head high, stayed disciplined and determined. Most people would have given into anger or disappointment, but this kid has the mind of a winner on his shoulders.
"I have never seen anything like this in boxing," says Rick Mirigan, Jose's business advisor. "He's a very unique kid. If he gets [knocked down], he gets right back up. This kid is going to be the change in USA boxing. You'll see quotes from three-time world champion Vargas; top boxing scouts, trainers and agents heralding him. Boxing's elite are saying he has it all."
Even when it comes to his dream of winning gold in the Olympics, Ramirez modestly says that no matter what the outcome he will be happy as long as people realize he gave it his all. I personally have no doubt in my mind that he will give it his all. Jose has found a new fan in me. He has goals and family values, and nothing seems to get in the way of what he believes in. The fame part can wait. He has a job to do.
Astone Fitness is proud to be part
of Jose Ramirez's team.
CLICK HERE for my next article where I had the chance to talk to Jose Ramirez's trainer, Charles Tremblay about what goes into Jose's training for the Olympic Games.