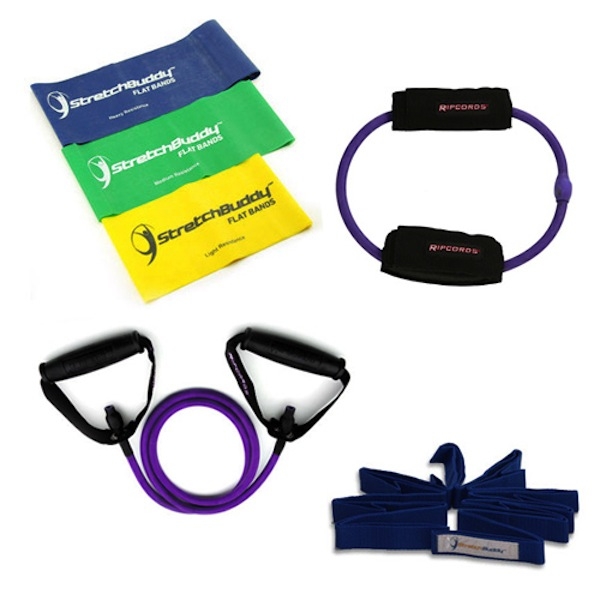 Recovering from an injury?
Looking to get your flexibility back up to par?
Need a good stretch before hitting the gym?
The Total Physical Therapy Kit is the ultimate package to take your flexbility to the next level and/or rehabilitate injured muscles and joints.
This package Includes the entire Stretch Buddy line:
– The Stretch Buddy Purple Ripcord
– The Sretch Buddy Purple Leg Cord
– Stretch Buddy Flat Band Set
– and the Stretch Buddy Stretch Strap
Use the Stretch Buddy Purple Ripcord or Purple Leg Cord for warmups before exercising or to slowly build up your strength after recovering from an injury. Stretch Buddy Flat Bands are extremely versatile and can be used for stretching or joint and muscle repair physical therapy. The Stretch Buddy Stretch Strap is the ideal tool to improve flexibility and enable your joints more mobility.
These products are perfect for athletes, seniors or average individuals looking to improve their overall health and physical well being.
Limited Time Introductory Price $39.99!