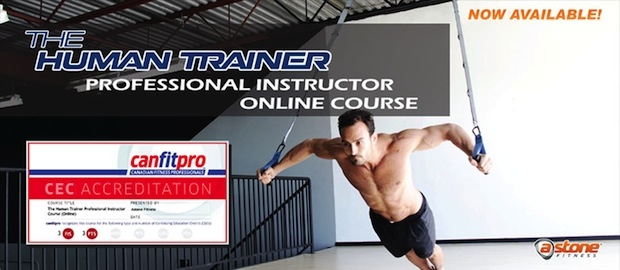 Have you been considering becoming a Professional Human Trainer Instructor but haven't been able to make on of our scheduled courses?
Now you don't have to!
The Course in now available ONLINE!
Earn CanFitPro Continue Education credits and learn everything
you need to know to train your clients
using The Human Trainer.
CLICK HERE For REGISTRATION and MORE INFO